Have you noticed everything right now is about getting better?
Not too surprising. It happens like this every year. Companies want to take your new year momentum and turn it into sales.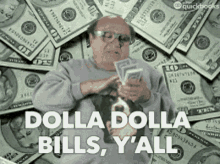 One of the ways this happens is by convincing you that either 1) you don't have what you need or 2) you can and should do better and be better.
It can start to feel like a lot of pressure! Get more fit, get your money working for you, start a new degree, get a better job blah blah blah. Is anybody happy with me the way I am??
What the New Year provokes and what the marketers take advantage of is very common thread running through almost all of us. We believe we can grow, change, and improve.
Do you know why it is such a consistent vibe? God hardwired it into our brains!
I will be honest. I have an agenda too. I would love for you to be healthier; I want you to take charge of your money and you absolutely should have a job you enjoy. But I want something else for you. I want the same thing you want for yourself. To grow. To improve. To change in the most important places.
But it is hard to do. I get it. I really do. There are so many things working against you.
I know what some of this year holds for you:
- You are going to be busy
- You will have weeks where nothing goes to plan
- You have some things you want to be different this year
- You want to be close to God, but don't know how
There are 11 more months coming filled with options about how to spend your time. I want to offer you a couple of opportunities that will work with what you want and what we know is coming this year.
Because you want to grow spiritually and as a person but your life can be hectic, why not do it on your schedule? Just like streaming your shows on demand, you can grow on demand as well. Mt Ridge is FOR you and we have done some things for you.
We have two online courses designed to help you grow and your can do it on your schedule.
Moving Forward is a 6-part course designed to help you grow in two vital areas: 1) How to read the Bible so it helps you and 2) How to pray in a way that doesn't feel awkward. It is a simple approach taking about 15 minutes a day for six days. You will get a video with some easy-to-use resources in your email inbox every day for six days. Over 150 people have seen it transform their connection to God. It is easy to get started. Click the link below and tomorrow morning you will be off and running.
Ready for more? Need something more challenging? We also offer Moving Forward 2.0, this is an intermediate experience. You will get 3 growth exercises every week in your inbox for 5 weeks. It works best with a few (1-3) friends, but you can also work through it on your own. You will learn how to renew your mind, abide in Christ, and see how serving others grows you. It is a challenge but you are up for it! Growth and comfort don't go together and this will ask you to move out of your comfort zone. Click below to start
Sign up for Moving Forward 2.0
Last but not least, you may not make it to in person or online church every week. I get it. But you can stay engaged. Mt Ridge now offers a podcast every week. You can listen to Sunday's message again or for the first time anytime by subscribing to the Mt Ridge podcast. We can be downloaded from the usual places.
I deeply want you to experience God more consistently than ever before.
It looks like learning how to read the Bible. It is developing a relationship as you talk to God every day. It means taking control of the thoughts running through your head and renewing your mind.
These are place where you absolutely should want to get better. And you can!
Make 2023 a great year by growing closer to God. I am cheering for you!
PS Looking for something else? Check out the FOR you section of our website for all kinds of marriage, family, parenting, mental health and financial resources. FOR you
Would you like to see more content like this? Visit our BLOG
We love connecting with people. Visit us at mountainridge.org
Finally, check our our YouTube channel for great videos designed to help you move forward